About Me as Voice Over
Education – Robert Braun: voice over for commercials, synchronisation and more
Voice acting and speech training
I took a professional speech- and acting-training from Heike Bauer-Banzhaf, who not only studied acting and worked at the state theatre in Hannover and Bamberger for eight years, but also works as a coach, acting and vocal trainer for over 20 years. I am a professional voice-actor and voice over for almost 10 years now, and I already worked for all kinds of projects and customers. Also you can hear me on various Radio-Stations, in TV-Ads, on the internet, InHouse Marketing or in the cinema.
Synchronisation Seminar | Dubbing
In addition to my acting and articulation training with Heike Bauer-Banzhaf, I also did take part in the synchronisation seminar held by Volker Gerth. Part of this dubbing seminar was not only a range of intonation-, concentration-, acting- and emotional- exercises, it also imparted far more than just hitting the "labial" (technique). Especially to open up emotionaly and adapting and interpreting the feel that is set by the original actor and the feel wanted by the dubbing director (emotion) were in the focus of my training.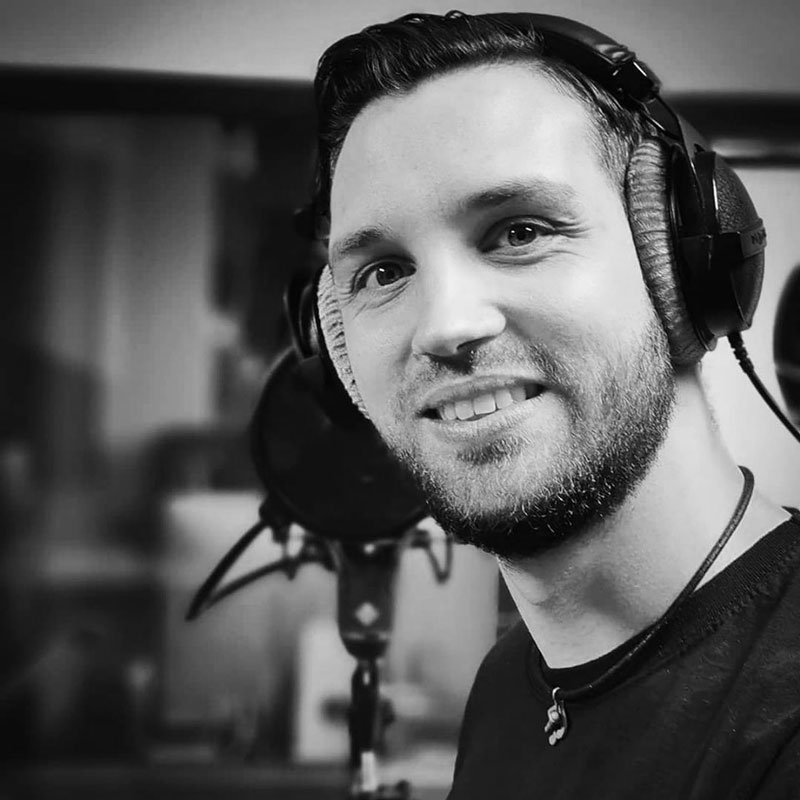 How it all started
I worked as head of recording and vocal coach in an advertising agency, where I did not only choose the voice-actors that were booked for the projects, but I also worked together with our inhouse voice-actors. That's how my passion for voice-acting started. After an education by our inhouse voice-artists, I started doing voice over jobs for different cusomters. Soon I was booked for all kinds of radio commercials.
Customers
Some of the Customers, I already worked for.
I am prepared to do all kinds of different voice over styles. Comic and dialect (Bayrisch, Fränkisch) are no problem for me. If you want to know more about my special skills and imitations I can do just write me a quick message and describe the style that you need.